Resorts World Genting formed Genting Green Generation (G3) as a platform to go Above and Beyond in our sustainability efforts to create a generation that contributes towards sustainable development.
The G3 platform aims to promote environmental protection, look after our employees and customers and contribute towards the economic prosperity of our local community.
To Go Beyond Green, G3 Volunteer Programme was established to engage our employees in green activities.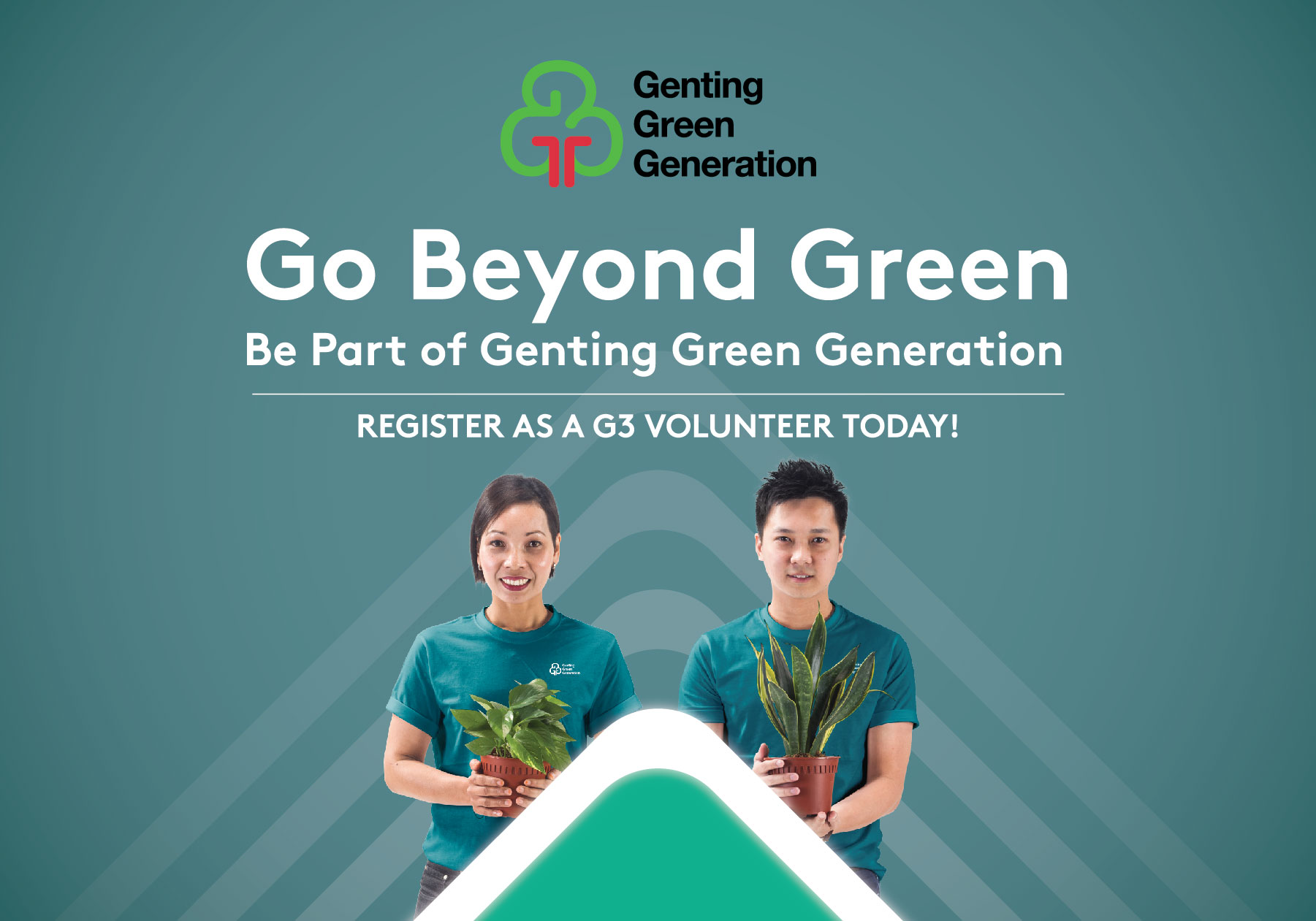 G3 Volunteer Programme was launched on 21st December 2017. Since then various exciting and educational activities have been organised throughout 2018. To view the 2018 activities video, please click here. please click here.